Welcome Madison Families
We are looking forward to a safe and successful school year together
WE'RE HAPPY TO MEET YOU
As a parent, ensuring that your child has safe and dependable transportation is a top priority. That is why First Student is honored to be entrusted with your child's transportation. We are committed to providing world-class transportation services that ensure your students reach school fully prepared to achieve their full potential.​
​
We are grateful for the chance to serve your families and look forward to becoming an integral part of the Madison community.​
​
Some of the exciting changes you can expect this fall:
Award-winning and industry-leading safety programs​
At First Student, safety is an integral part of our culture. Our 58,000 employees prioritize the safety of everyone around them, which is why we are the only student transportation company to have been awarded the National Safety Council Green Cross for Safety medal. To learn more about our Safety Program, please click here.
Upgraded on-board bus technology​
We are equipping Madison with a new fleet of buses and vans that feature our latest technology, such as our exclusive bus tracking and student discipline reporting systems. Our highly integrated technology will enhance operational efficiency, collect data more effectively, and provide better visibility into routes. To learn more about our technology, please click here.​
A special education training program that is second to none​
At First Student, we prioritize educating our staff on the unique qualities associated with various disabilities and how to handle any difficulties students may face in an appropriate manner. Our special education transportation program, FirstServes™, utilizes research-backed interventions and proven training methods to ensure that we provide the best possible service to children with disabilities. To learn more about FirstServes™, please click here.
MEET YOUR FIRST STUDENT STAFF
LADEL CASS
Area General Manager
Ladel Cass oversees thirteen First Student locations in Southern Wisconsin and Northern Illinois. He is responsible for the performance of 30 school transportation contracts, 1,550 buses and more than 1,100 employees. Ladel joined First Student more than 30 years ago, and he brings a range of experience and expertise across key areas of operations management. ​
​
He leads Location Managers within his area, tracking their Key Performance Indicators (KPIs) and overseeing labor relations, customer contracts and ensuring customer satisfaction.​
Previous Employment
Fleet Maintenance, Location Manager, Senior Location Manager, District Manager – First Student
Education
Bachelor of Arts in Environmental Science, Beloit College
Achievements
3-Time Location Manager of the Year ​
Multiple safety and customer service awards as Location Manager​
LEON FORNELLI
Alt Transportation District Manager
Leon Fornelli is responsible for coordinating, planning and overseeing the safe and efficient execution of alternative transportation for many of our clients' students with special transportation needs. Leon works closely with Location Managers and school district business officials nationwide to ensure they have the resources to provide safe and dependable student transportation.
Previous Employment
District Manager, ALC Schools, LLC ​

Managed Operations in WA, OR, and Southern CA for over 60 school districts ​
Oversaw the coordination, safety and efficient execution of over 1200 daily trips in Seattle for students with special needs and McKinney-Vento students ​
Education
MBA, Seattle University Albers School of Business & Economics ​
Bachelor of Arts, Columbia College ​
Diversity & Inclusion Training Program, First Student
Achievements
Area Manager of the Year 2019
CARING FOR YOUR STUDENTS IS OUR FIRST PRIORITY
Events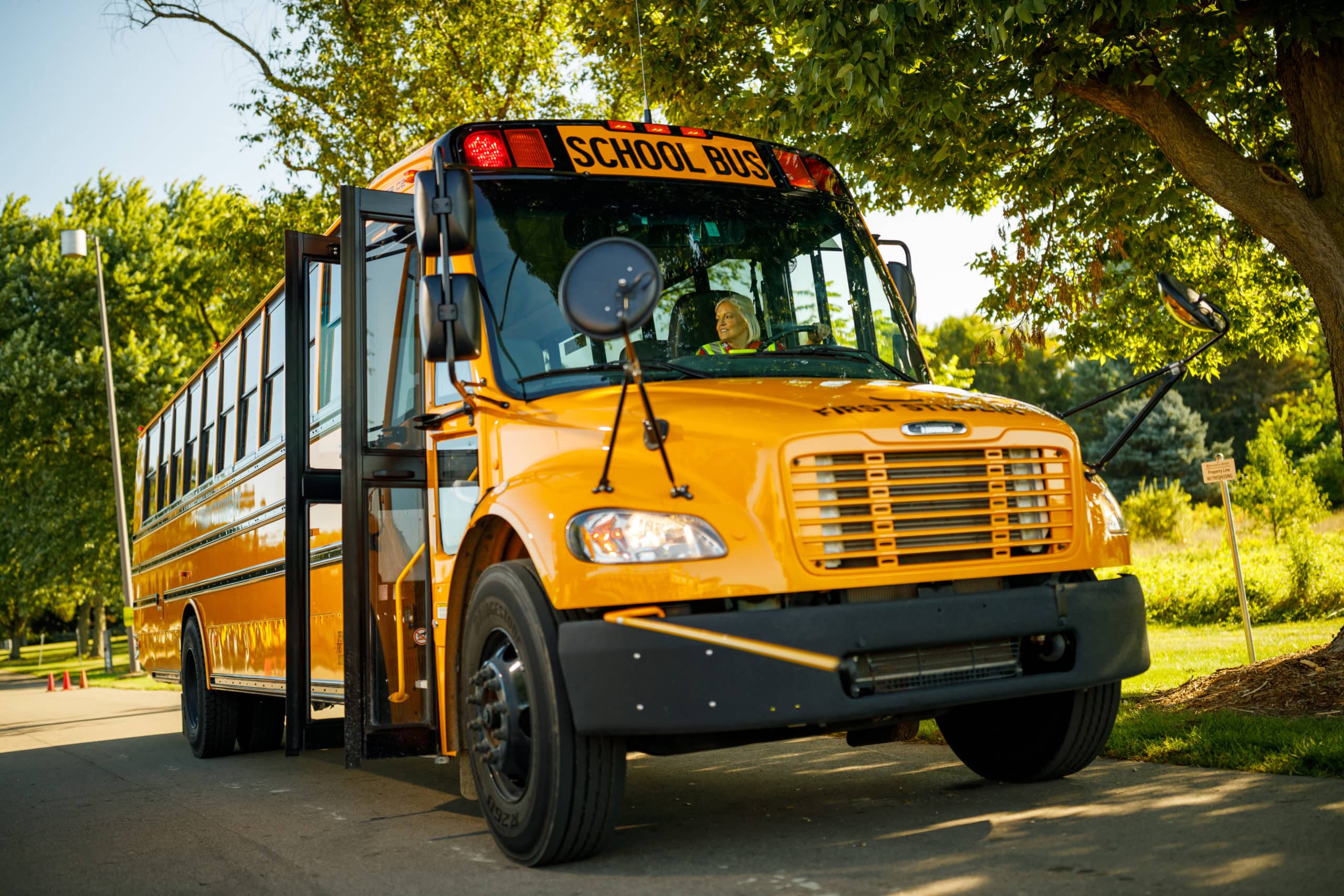 Grand Opening Back to School Summer Carnival
Saturday, August, 26, 2023
Sat 11:00 AM - 3:00 PM
5529 Femrite Drive Madison
Learn More