First Student: A Great Place to Work
School Bus Drivers Wanted
Apply for a career as an essential employee and earn your CDL with all the required training. Great benefits are available including having a meaningful relationship to the work you do—caring for students during their rides to and from school.
Free training to obtain your CDL permit and grow your career

Competitive wages and benefits

Great jobs for retirees, stay-at-home moms and dads and Military spouses

Flexible schedule, nights and weekends optional
Employee Spotlight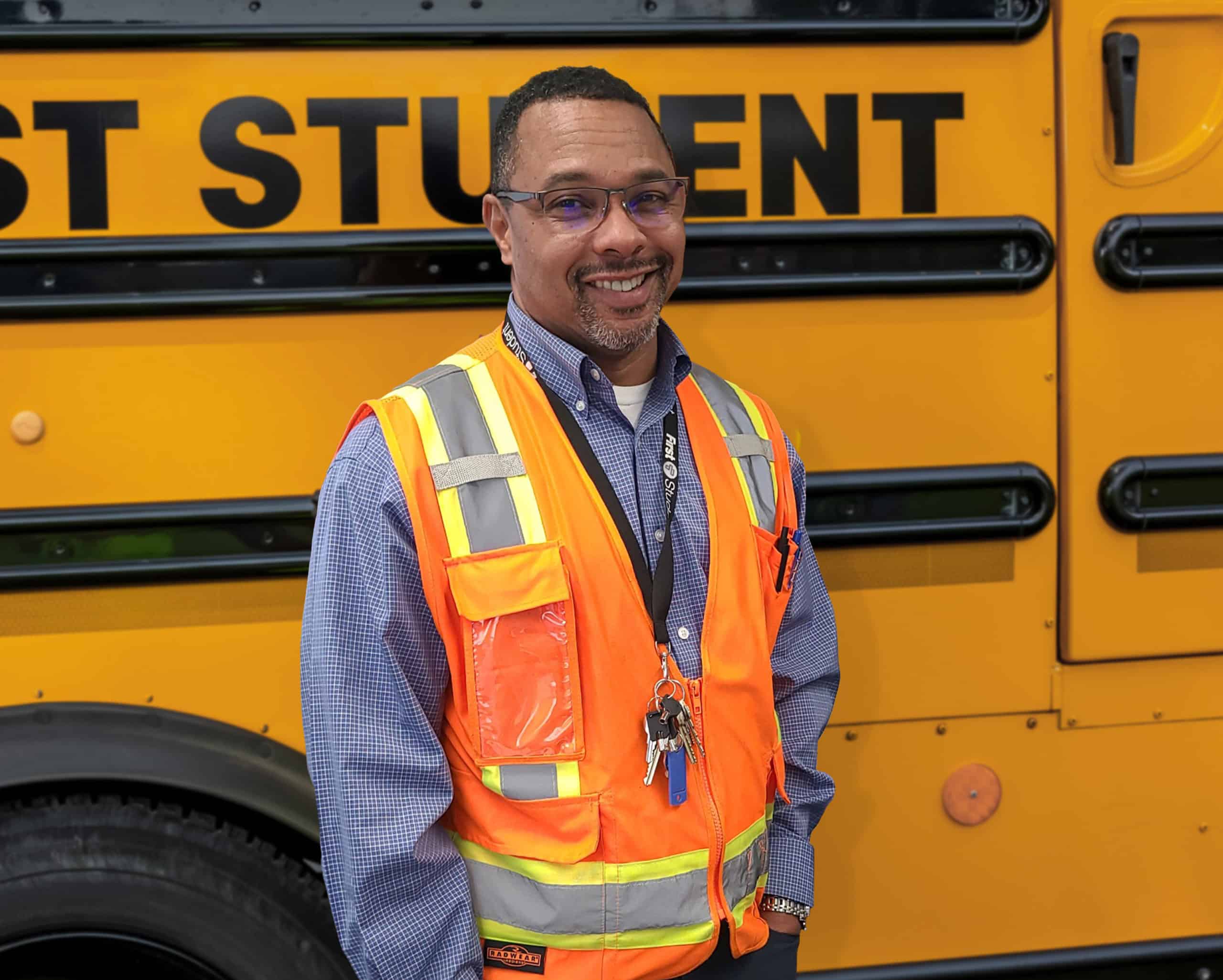 Maurice Jones - LOCATION MANAGER
Employee Spotlight
I liked what I saw and the schedule worked out great for me. I also liked the diversity in the jobs available at First Student and in the people whom I would deal with on a day-to-day basis.
View All Spotlights
Being a Part of the First Family
Being a part of First Student means being part of the First Family. By putting safety first, leading by example and working as a team to accomplish goals, we are supportive of each other as well as of the communities we serve.
Our commitment to a culturally diverse workforce
We believe it is essential to the company's productivity and profitability to enable employees of all backgrounds to reach their full potential by encouraging a working environment inclusive to all. To this end, we are committed to a culturally diverse workforce where team members are treated equally and fairly.